VCPS ANNUAL SHOW
The annual show is the most popular event on the VCPS calendar with members and the general public. The purpose of it is to show people how beautiful and unusual carnivorous plants are and to give them a chance to learn more about them. The standard of plants on display is very high as some members are competing amongst themselves to earn the title of "Grand Champion Plant" for their entries as well as trying to win the best plant in the various categories. For the general public the show is a chance to see some of the best cultivated carnivorous plants in Australia as well as chat to friendly experts about them. Strategically placed notes are another source of information. This opportunity only happens once a year in Victoria. The time of year,late spring/early summer, corresponds with a time that most carnivorous plants are at their best.
On display will be carnivorous plants from all around the world with an emphasis on many of our carnivorous plant national treasures. Australia happens to be a hot spot for carnivorous plants with some of the most spectacular examples of sundews in the world.These will be well represented at the show.
It is definitely a "must see" for anyone interested in carnivorous plants.
People from interstate that come to see the VCPS show will tell you it is well worth the trip.
Admission is free and it is a great family day out.
Collectors and the adventurous are also catered for with a sales table. The plants are first class quality,showy and sometimes very rare and sought after. If you are planning to make a purchase make sure to get there early on the first day as they sell very quickly. This is also a great introduction to the VCPS for people thinking about becoming members.If you have any questions please use the contact page
---
The VCPS show will be held from the 3rd - 4th December 2022 at Collectors Corner, Gardenworld.
Gardenworld Phone: (03) 9798 5845
Address : 810 Springvale Rd, Braeside 3195
---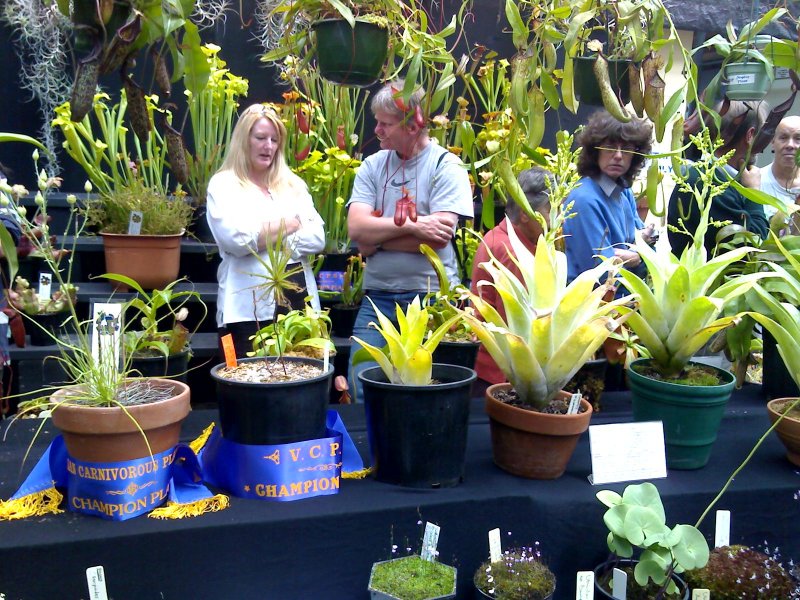 The March 2022 show results are available here.